Our Egg Donors' Stories
Some of our Grace Donors have kindly shared their story to give you an idea of their feelings and thought processes from beginning to end while going through the egg donation process.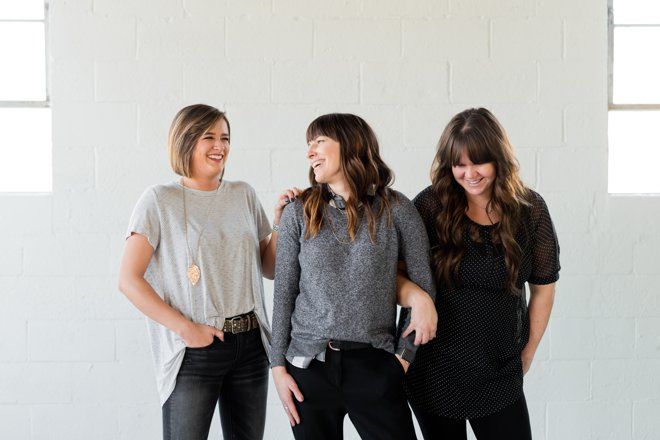 Three times I've donated my eggs. Three times and I would continue doing so time and time again.
I've been asked by so many people, both young and old: "Why donate your eggs? What about your own Family?" And the answer is simple – what about others?
I'm 26 years old and I began donating my eggs at 24.
At the time I was in a happy relationship with a man who soon became my Husband in 2019. He supported my choice to do so and understood that I wanted to help other people to begin their Families as we were not ready to begin our own at the time. I wanted to give somebody else the opportunity to have a Family and in all respects of karma, I hoped that if I ever needed it, somebody else would step up and donate their eggs for me.
I could then and can still now think of a million reasons to donate my eggs, but I can't conjure up one reason not to.
My initial introduction to Grace UK Donors came at the same time as signing up to be a Donor.
My Sergeant and his Wife were undergoing IVF Treatment after trying to start their own Family for years. His Wife had undergone a couple of still births, numerous miscarriages and at this time, had fallen pregnant again and miscarried again and it got me thinking – why? Why are these two incredible people, who have based their lives, careers, incomes etc. around eventually starting their own Family, unable to get pregnant? Why do I see fertility coming so easy to some but yet being a complete impossibility for others? And I wondered 'what can I do?' I had every reason to believe I was fertile, so would could I do to help?
So I got searching and Grace UK Donors were the first Agency I came across. Maybe others would think I jumped into it too quickly, but I wouldn't agree.
After a few initial generic emails I was put in contact with Gabby. Then, almost immediately, I felt like I was talking to a friend I'd known for years. She was warm, welcoming, informative, friendly and caring.
I underwent the mental assessment, the medical etc. and I felt completely at ease for the entire duration. I've never been too itchy about needles, so I can't say that the injections caused me any issues whatsoever – especially when I put it into perspective that I literally had to do this for just over a week. I dreaded to think how much my Recipients had been poked and prodded through the process of trying to conceive…
On the day of the donation, I attended Guys & St. Thomas with my Partner and met with Gabby. The waiting time prior to the procedure was next to nothing – and I even got to don a sexy gown, coupled with some foam padded slippers and a saucy fabric shower cap! What more could you ask for! I was then led away into the Treatment room, had a chinwag with the lovely Anaesthetists whilst they put me under and then woke up back out on the Ward feeling like I'd just had the best kip of my life and if I recall correctly, I was able to provide my Recipients with 17 eggs. Second time round, I was able to offer the next recipients 12 eggs.
Excluding the quantity of eggs, I felt so content that I had given two couples the opportunity to hopefully begin their own Families.
After my second donation, I decided to come off of the Register so that my Husband and I could focus on creating our own Family. Low and behold, no more than 4 months after our Wedding, I fell pregnant. We were ecstatic, as you would expect. Then our worst nightmare happened and I began miscarrying just a few weeks after finding out I was pregnant.
And then, to add Insult to injury, I find out that my Husband has been having an affair since only one month after the Wedding. An affair that had continued throughout the conception of our baby, throughout the miscarriage and throughout him saying that he wanted to 'try for babies again.'
Long story short, I binned him off, moved out of the house, took all of my worldly possessions and started a new life for myself but in this life, I was then not in a position to want to bring a Child into the world – both mentally and financially. I still see babies in my future, but just not quite yet.
So I thought to myself, I'm still young and I'm still healthy and I'm hella single – so why not give another Couple the opportunity to start their Family; and that's what I did.
As per the first two, my third donation also went incredibly smoothly and I believe I was able to provide my Recipients with 14 eggs.
A couple of days after my Donation, I received a message from Gabby asking for my Postal Address as my Recipients wanted to send me a 'Thank You.'
The following day I received a delivery of beautiful flowers and a card reading:
"We cannot thank you enough for giving us the chance to start our Family."
And that's it. That's why I do this. That's why I will continue doing this – to hopefully give other women and couples that glimmer of hope.
I became an egg donor after a bit of a wobble around my 30th Birthday. I did not feel like I had achieved much, I was not married and I had not bought a house, I was just kind of going along with life. My best friend quickly reminded me that she always remembered me having a motherly personality, and it was always clear that being a mum was one of the main things I aspired to be from a very young age. She also reminded me that my own little human was incredible and I had raised a lovely child and that was a big achievement.
I took a lot of time to absorb her observations and realised that I had achieved a lot., I was in a job I loved, I had a wonderful child, I had kept a roof over my child's head with no support, it was all me. I thought about how I would feel if I did not have my child and realised that actually I would feel quite lost and would feel that I truly had not achieved anything I had set out to do. I considered a scenario of what would have happened if I had not met someone and I had not had a child of my own by the time I was 30, or what if I had met someone and I was unable to conceive a child. I realised that there are people out there in those situations who rely on interventions. If the shoe was on the other foot I would hope that someone could offer me the opportunity.
To turn my 30th into a positive one and celebrate my achievements, I decided that I wanted to give back to society and community in some way. I then came across an add on Facebook for IVF and egg donation. It grabbed my attention and I had a look into it and came across Grace UK egg donor program. I still remember the long conversation I had with Gabby when I expressed an interest in donating.
It has been a whirlwind couple of years and I am about to embark on my third donation. My first was brilliant, I felt so supported and important all because of Gabby and the team. I had never contemplated the actual procedure but I did not need to worry as it was a simple procedure and my body coped with it well. The lovely messages that recipients send really make you feel supported and valued without the pleasure of knowing them. I have not hesitated on the decision to donate again and again.
The whole process can vary from a couple of months to longer because of different things such as holidays, other treatments and obviously a world pandemic. Communication is always great. Sometimes life got busy and I would message Gabby late in the evening just so I did not forget, and bless her cottons she would message me straight back. The commitment from the Grace UK team is incredible and their passion is infectious.
In terms of the treatment process, it is just a couple of weeks. Each time I have had to take about a maximum of 4 mornings off work for scans and tests and then one day for the actual retrieval. Less than 5 days out of my usual routine to give someone a lifetime of happiness really is nothing. In terms of the injections, the first time was daunting and I was so worried I would do it wrong but I did absolutely fine. When they told me the number of eggs they had retrieved at my first retrieval, I was like ok cool. The Nurse looked at me a bit baffled that I was not more excited. In terms of what the numbers and results were, I would have never contemplated what they would mean to those receiving my donation. It turned out my body did absolutely amazing and offered my recipients great hope for a child.
Not only am I proud of myself, so are my friends and family. I honestly wish I had found out about donating and Grace UK sooner and took the plunge sooner. I now have a very supportive partner who has supported me through one donation and is about to support me once again. There are so many reasons to donate and I could not tell you one reason not to try.
Donor E
I've donated eggs twice to the same couple through Grace UK and would happily do it time and time again! There is nothing like the wholesome feeling of waking up to an email from the clinic informing you that you helped someone become pregnant after a long and tiresome fertility battle. I donated for the first time at the age of 27 and then again at 31, and honestly, I wish I'd been doing it sooner.
It's such an easy process and personally I had no side effects throughout the entire month other than feeling a little tired. There are a series of internal scan appointments (roughly 4-5 with one every two days) to check your egg growth; around this time, you are guided on which and how much medication to take, when to take it and when to stop which I think is fantastic because you don't need to worry about it. They're tiny little self-administered injections, they don't hurt and are very simple to do.
As for the donation itself; you're put to sleep surrounded by incredibly appreciative medical professionals, you wake up and find out how many eggs were retrieved and you go on your way! Honestly, both times I never felt a thing, it was like my body had no idea anything had even happened at all.
You wait for that email or text from Grace UK with the news of the success, and both times I've burst into tears! SO happy for the couple I helped, so glad that there are two children in the world that otherwise wouldn't have been there; children whose parents wanted them so much that they would do anything to have them. These are the people who deserve to be parents and I'm honoured I could help. Baby number 1 will be nearly 3 years old now, with baby number 2 almost ready to enter the world. I think about them all the time.
Grace UK are fantastic and can't do enough to help you through the process and support you.
My advice to anyone considering this, is just go for it; and don't think of it as 'giving away a baby', think of it as 'giving away a period so someone else can use it to make their own baby'. I can't stress enough how worthwhile this is, I'd do it over and over again, and if my view on things just so happens to inspire you then I wish you the very best of luck!